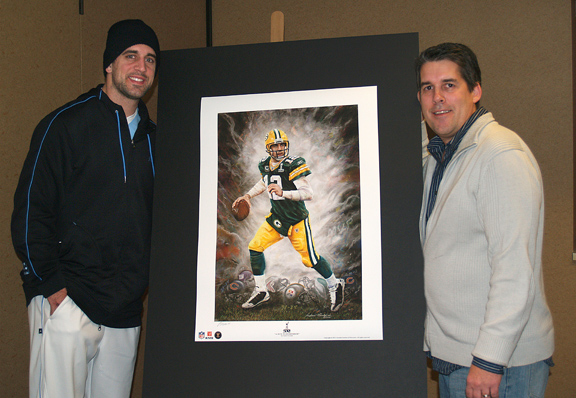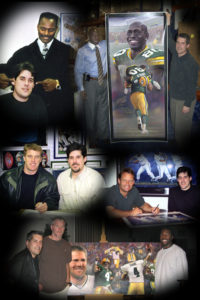 The artist will arrange to meet with the client to discuss the size, subject matter and specific details of the portrait.
A photo session with the subject will be arranged. Photographs of the subject will take place at a location convenient to the client. If the client is a professional athlete or if the project is posthumous, preexisting photos may be used.
After examination of the photos with the client, an initial concept sketch will be created. Upon approval, the artist will commence with the original painting.
Artist Fee
Each painting is priced according to overall size, subject mater, and number of figures. Fees increase proportionally for half figure, three quarter figure and full figure poses. Fees may vary according to the complexity of the background.
Discounts will be applied for multiple subjects in the same portrait. Fees do not include framing, sales taxes, or travel and shipping expenses.
Costs such as travel, are billed when incurred, and a non-refundable deposit of 50% is due when painting begins. The balance is due upon final approval and acceptance of the portrait.
An approximate completion date will be provided. It typically takes two months to create a portrait. For a consultation and estimate please Contact Us